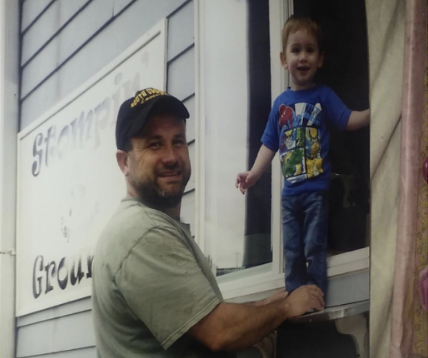 Co-Founder, CEO
David Jones
Hello, my name is David Jones. I am the owner of pacific NW gutter service. I am the person you want to call, if you want new gutters, a gutter repair, or a gutter cleaning. I've been in the gutter industry for 20 years. If you have any questions about gutters I would be happy to answer them for you. Our company policy is to take the time, and do the job right the first time. We treat every customer like family, and look forward to the opportunity to provide you with a quality home improvement experience. We offer competitive prices, and estimates are always free. Sometimes our clients think they need new gutters but all they needed is a little repair work on their gutter system. We won't try to sell you something you don't need. We offer a wide variety gutter styles, and downspout sizes. If you're wanting leaf and pine needle protection for your gutters our gutter guard of choice is called the bulldog gutter guard. It is an economical gutter protection that does very well under heavy downpours , and keeps the needles and leaves out of your gutters. We also offer a gutter cleaning service. The best time to do that is late December and or early January, after all the deciduous leaves have fallen off the trees I would be happy to put you on the call list, and would schedule a time that works for you to get your gutters cleaned out.
Do you need to have your gutters replaced?
Give us a call so we can can give you our professional opinion.
Why Us?
Pacific NW gutter service is a family owned and operated company. When it comes to getting a good gutter contractor, we are the one you want to call. If you need gutters on your million dollar home, or just a shed. No job is too big or too small.

I just had Dave and his crew install gutters on my 50's Ranch home. The roof is very complicated with many hips and valleys. They used a 5k gutter with hidden hangers for a very smooth look - it looks fantastic! They came highly recommended from a friend who has a large property management company. I have no hesitation in recommending them to any family or friend for their gutter needs. They did an awesome job. 🙂
Thanks to Dave, the gutters on my rental property look and work great. He stayed in close communication with me as we figured out how to navigate ornery obstacles like dry rot. He was flexible with his schedule and with the idiosyncrasies of the job. I'd recommend him to any other gutter shoppers.
I would highly recommend David and his gutter service to anyone. He kept me informed of the work as he was doing it, he worked efficiently, cleaned up any mess. David was pleasant and easy to work with. He did not pressure me and I felt he was honest and trustworthy. And I was pleased with the gutter job when he was done. He also treated my house and my shed roof for moss.
We're very happy with our new gutters. David Jones does excellent work.
Next
Previous