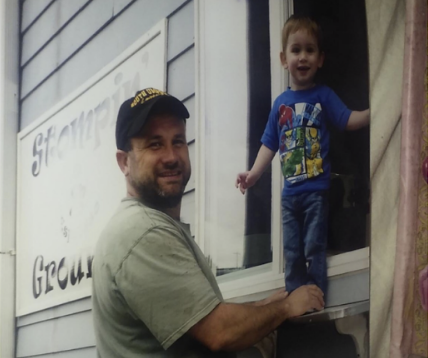 Co-Founder, CEO
David Jones
Hello, my name is David Jones. I am the owner of pacific NW gutter service. I am the person you want to call, if you want new gutters, a gutter repair, or a gutter cleaning. I've been in the gutter industry for 20 years. If you have any questions about gutters I would be happy to answer them for you. Our company policy is to take the time, and do the job right the first time. We treat every customer like family, and look forward to the opportunity to provide you with a quality home improvement experience. We offer competitive prices, and estimates are always free. Sometimes our clients think they need new gutters but all they needed is a little repair work on their gutter system. We won't try to sell you something you don't need. We offer a wide variety gutter styles, and downspout sizes. If you're wanting leaf and pine needle protection for your gutters our gutter guard of choice is called the bulldog gutter guard. It is an economical gutter protection that does very well under heavy downpours , and keeps the needles and leaves out of your gutters. We also offer a gutter cleaning service. The best time to do that is late December and or early January, after all the deciduous leaves have fallen off the trees I would be happy to put you on the call list, and would schedule a time that works for you to get your gutters cleaned out.
Do you need to have your gutters replaced?
Give us a call so we can can give you our professional opinion.
Why Us?
Pacific NW gutter service is a family owned and operated company. When it comes to getting a good gutter contractor, we are the one you want to call. If you need gutters on your million dollar home, or just a shed. No job is too big or too small.

I just had Dave and his crew install gutters on my 50's Ranch home. The roof is very complicated with many hips and valleys. They used a 5k gutter with hidden hangers for a very smooth look - it looks fantastic! They came highly recommended from a friend who has a large property management company. I have no hesitation in recommending them to any family or friend for their gutter needs. They did an awesome job. 🙂
Thanks to Dave, the gutters on my rental property look and work great. He stayed in close communication with me as we figured out how to navigate ornery obstacles like dry rot. He was flexible with his schedule and with the idiosyncrasies of the job. I'd recommend him to any other gutter shoppers.
I would highly recommend David and his gutter service to anyone. He kept me informed of the work as he was doing it, he worked efficiently, cleaned up any mess. David was pleasant and easy to work with. He did not pressure me and I felt he was honest and trustworthy. And I was pleased with the gutter job when he was done. He also treated my house and my shed roof for moss.
We're very happy with our new gutters. David Jones does excellent work.
I sure like the new gutters Dave installed on my newly reroofed house. One day service too! That continuous gutter machine pulls the material off a big roll of aluminum and comes out the other end as long as you need! Dave makes perfect joints, not a flaw in the entire gutter. His waste was just his clippings, awesomely skilled craftsmen! Thank you, Dave Jones, and Pacific NW Gutter Service! Lyle and Jeannie B.
Dave removed my sad old gutters and put up new gutters and downspouts in July, and they look fantastic. Dave goes the extra mile for you. He fit his schedule around my house painter and reconfigured the downspouts to be in much-improved locations. He makes sure everything is just right and has a great combination of friendliness and professionalism.
Dave did a fantastic job for us replacing all our gutters and even replacing some of the boards. price was great and Dave was very pleasant and professional. the job was excellent. Dave responded to us quickly and his estimate was very reasonable.
Dave is awesome!! He donated these nice gutters for Susie Oi to have all the strawberries her heart could desire. Most efficient gutter cleaner and has the best helpers. Thank you
Dave was good at communication so I knew when to expect him for bid and work. His work was excellent and his bid was very fair. I have had thee jobs done by him and have recommended him to two neighbors. Dave has been a Fivestar contractor.
Good job! Improved water flow by replacing old gutter with a more efficient one. Very personable, a good workman, competitive price and also provided some help with a non-gutter problem. Would highly recommend this company.
David is incredibly - professional, yet personable, and very efficient. He showed up when expected, and within just a few hours, replaced my failing gutters with brand new ones that not only solved my water issues but look beautiful! To top it off, his prices are extremely fair! I can't recommend David high enough. We will be using him again for gutter work at the shop.
Excellent work. Our house is white and has seven gables. The previously dirty white gutters now look like new! Good prices, great work ethic.
The owner Dave is amazing. We needed gutters to pass inspection. He came right on and installed amazing gutters. This company is very honest, reliable and great workmanship. I will be telling
Wow, Perfect Gutters! Our New Roof got new gutters and now is Beautiful! Thank You, Dave, so much. A trusted professional is hard to find, but look no further! My South Salem home is looking real nice now, weather isn't going to be a worry anymore. My roof and gutters have had the best treatment money can buy! Call Dave and no one else!
We needed new gutters, after speaking with several companies, I felt the most comfortable with David. I wasn't wrong, Pacific NW Gutter Service exceeded my expectations and provided a great product, flawless installation and competitive price. Many thanks to David and his crew for a job well done.
We had our gutters replaced on our home in southeast Portland by Dave at Pacific NW Gutter Service and we are very impressed on all accounts. Dave is most knowledgeable and gives you his honest opinion of what he thinks will work best with suggested options. His prices are reasonable and he is not in the business of selling you things you don't need nor does he apply any pressure. Our gutters look outstanding and his work is impeccable. Very nice to have him on sight doing the work for us along with Kevin. Thanks again guys!!!!
I have had David Jones and his assistant to work for me in the Portland Vancouver area multiple times and have always received the best of service and a full and complete job and being a contractor myself I well know that his service is untouchable!
Doug with Pacific NW just replaced our gutters. We live in the Laurelhurst neighborhood in Portland, so it is an older home that needed some extra care. Doug was full-service: he replaced our gutters, added a leaf trap, replaced some wood with dry rot and provided suggestions for some roof repair (who knew?!). I had quotes from several companies and Doug's was competitive (not the most expensive, but not the least expensive) and I chose him because he seemed the most knowledgeable. He did fantastic work and I highly recommend him.
Dave and his crew spent the day at my house fixing and replacing gutters and downspouts and helped troubleshoot areas of concern. I appreciated the time they took explaining what they had done and how to resolve other issues I was having. They were very professional and friendly and did a great job on the work I needed done. I won't hesitate using them again and to refer them to my friends.
Dave was extremely knowledgeable and solved our drainage problems. We had a complicated situation and he used deeper gutters and rerouted the water so it will drain away from the foundation. His work was top-notch and reasonably priced. I am so relieved to know that when the rains come, I will not have to be up in the middle of the night trying to deal with overflowing gutters!
Seriously the BEST gutter crew around! I am a realtor and Pacific NW Gutter Service is my absolute #1 go-to gutter connection! They stick around until the job is done .. AND it gets done RIGHT!! They've done such a good job I have even told them I thought my bill was incorrect as there was no way they could have done so much work for so little pay!!! Also, they don't care how large or how small the job, they do it all! If I could give a 10-Star rating I would!
Pacific NW Gutter Service has installed gutters at several of my rental properties as well as at my primary residence. They were prompt, professional in dealing with the tenant, and fairly priced. (I got three quotes for the first few jobs). I recommend Pacific NW Gutter Service and will use them again next time I need gutters.
Love our new gutters. Thank you so much.
Our white seven gable house now has beautiful clean gutters. Excellent service, reasonably priced, great work ethic. Will use Pacific NW Gutter Service again...
Awesome work! Did a great job installing new gutters. Even kid friendly when my 5 year old was being nosey and wanted to help. I would recommend them anytime.
Next
Previous